About project
Development and maintenance of the distributed human resources accounting system for the largest Russian oil transporting company
Facts
26
branches of the southern Russian division, dozens of thousands of employees.
Customer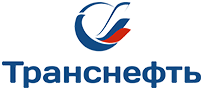 Chernomortransneft, JSC
Chernomortransneft Public Joint Stock Company engages in the transportation of oil and gas through pipelines. The company was founded in 1967 and is based in Novorossiysk, Russian Federation. Chernomortransneft JSC operates as a subsidiary of Oil Transporting Joint Stock Company Transneft. Chernomortransneft oversees approximately 3000 sq. km. of oil pipes and sea oil terminals located in the south of Russia and on a Black, Azov and Caspian Seas.
Technologies
Basic technologies
---
C++, XML/XSLT
---
Storing and working with data
---
Embarcadero RAD, Oracle Database
---
Platforms
Desktop applications
Server applications